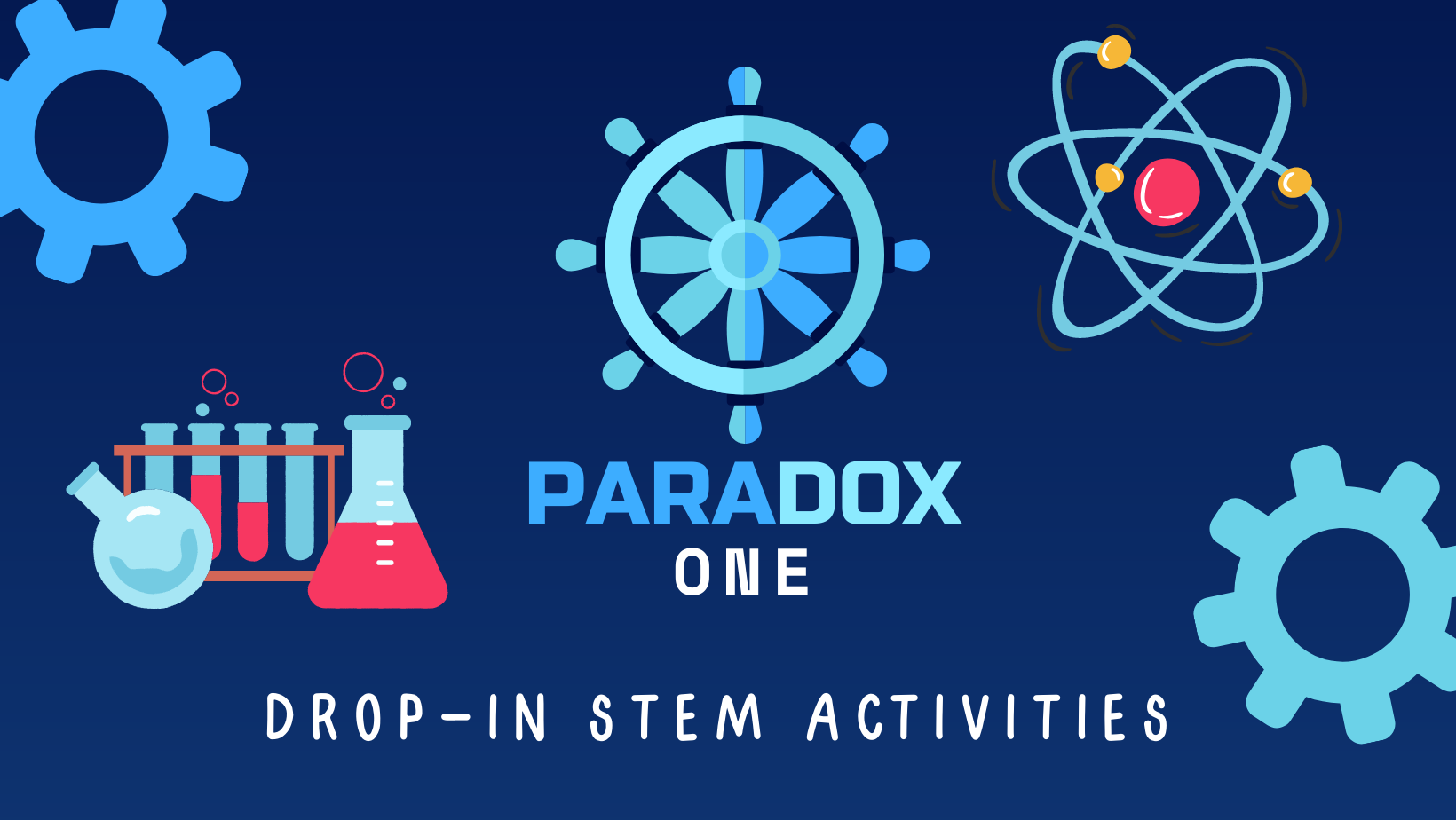 Calling all explorers!
Join the crew of Paradox One to travel through space and time to help solve technological conundrums and discover the scientist in you!
STEM Activities for Kids Ages 4-12
Join us for a drop-in activity where your little crew member meets a community with a problem that only technology can solve. Our activity will use principles of science and research to find a solution that your child can build and take home. Come learn new skills and discover how art, history, and culture contribute to technological innovation.
Follow us on Facebook to find our latest adventures!