Play a real-life version of the popular game Among Us. Best for ages 8+.
Now with all new tasks!
NEW THEME: See if you can survive the night in a village of werewolves!
Great for kids ages 8+. Adults can play, too!
Kids will assemble their supply boxes, make potions, and play other Fortnite-themed games. For all ages.
Make fizzy bath bombs and do mini make-overs. Fun for all ages.
Journey to a fantasy land where unicorns frolic and…sneeze. Make glittery unicorn snot (slime) and play games with the forest creatures! For all ages.
Play Minecraft-themed games like Pass the TNT (Hot Potato), Lava Bucket Brigade, and Creeper Bowling. Great for all ages.
You can book online in minutes. If you prefer to call and schedule, contact us at (919) 341-9352‬. A 50% deposit is required in advance, with full payment by the day of the party.
Last minute plans? No problem! If we have space, you can book up to 48 hours in advance.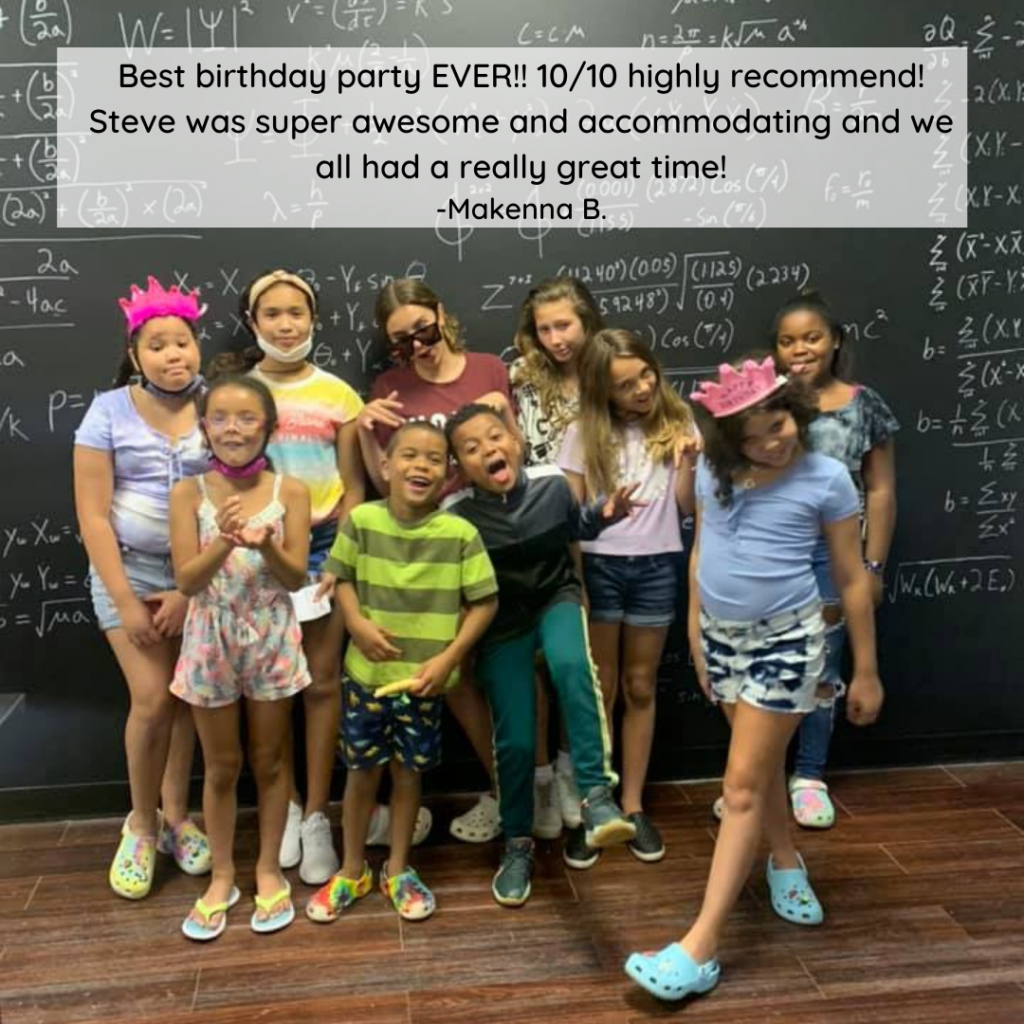 We are located in Garner at 40/42, just 15 minutes from Raleigh or Clayton. Book your party today!
41-A Technology Dr., Garner, NC 27529